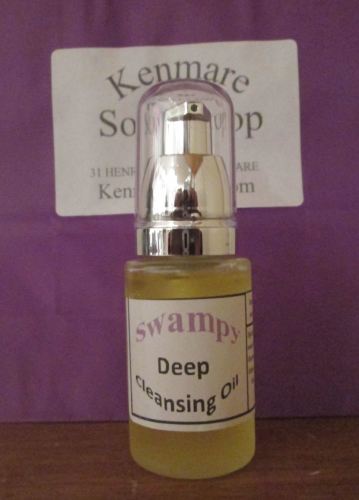 Swampy Deep Cleansing Oil
A real deep pore cleansing oil
Swampy deep cleansing oil gently cleanses your skin using the oil cleansing method.
Step one: massage a small amount into your dry face for 2 minutes.
Step two: plunge a facecloth into hot water, wring out & place over your face for 30 seconds.
Step three: now use the face cloth to wipe oil from face.
Your skin will feel healthy & clean.
Ingredients: rosehip, wheatgerm, jojoba,evening primrose, castor oils. Lavender & teatree essential oils.
30ml