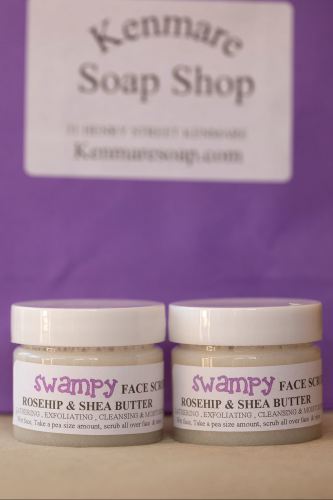 Rosehip & Shea Butter Face Scub
Cleanses, Lathers, Exfoliates & Moisturises all in one step!
Our Rosehip & Shea Butter Face Scrub is an all in one product that lathers, cleanses, exfoliates & moisturises. The nourishing oils & butters we have used to create this gorgeous product will gently cleanse, scrub away dead skin cells & leave your skin hydrated & smooth.
Choose between a 50g or 200g tub.
Suitable for use on all skin types.
100% natural ingredients & vegan friendly.
Ingredients:
Shea Butter, Rosehip Oil, Sugar, Coconut Oil, Olive Oil, Caster Oil, Glycerine, Lavender Essential Oil