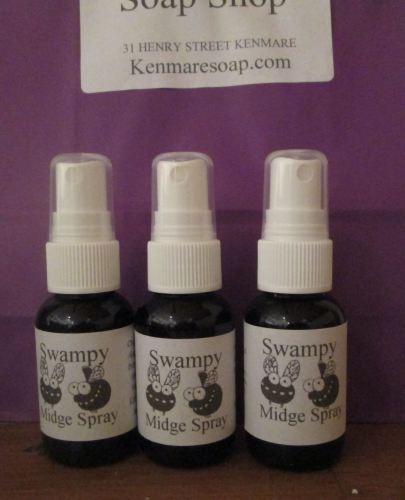 Swampy Midge Spray 30ml
A 100% natural insect repellent which also moisturises!
Our Swampy Midge Spray is a completely natural way to protect yourself against insect bites. Our repellent is made using oils which are moisturising for your skin to leave it feeling silky smooth. We DO NOT usealcohol, preservatives or chemicals of any kind. We use a blend of pure essential oil's, coconut oil & jojoba. A tiny squirt will go a very long way as the oils will spread and can be massaged into the skin.